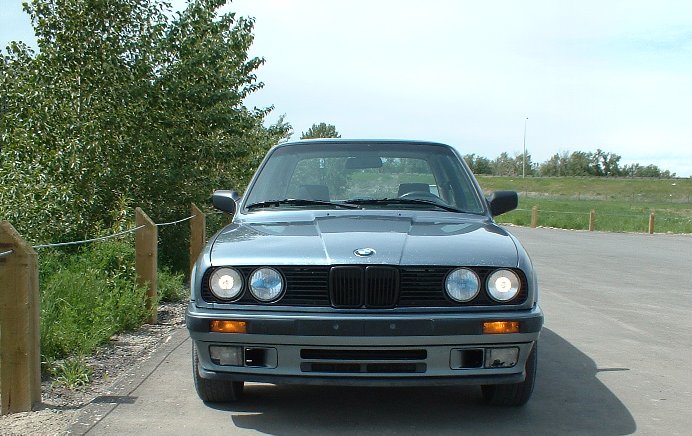 I bought my E30 in June 2001. So far I haven't done a whole lot to it because of time and money constraints. My first order of business is restoring the car to perfect condition. I just installed brand new OEM foglights and a leather shift boot cover last week. Now I just need to have the front end re-painted and replace the cracked headlights and she'll be pretty much mint.
It was involved in a rear end collusion in May 2002. The rear bumper had to be refabricated and the head of the motor had to be rebuilt as a rocker arm broke. I had the timing belt changed at the same time. She's now back in great condition and is running smoother than ever.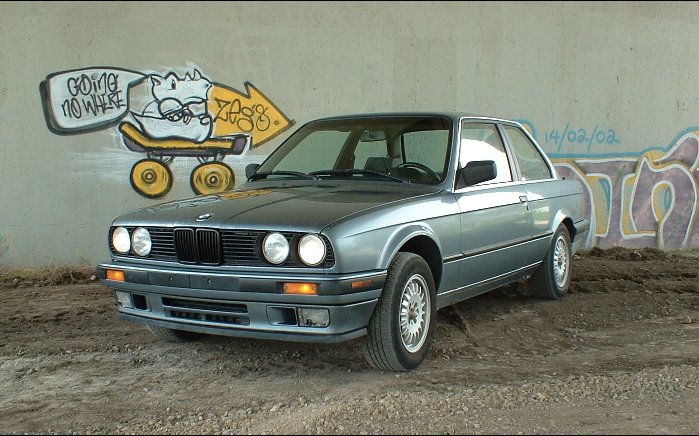 Click on the links below to view my writeups on different modifications or to view the gallery.


Current Mods:

- Jim Conforti performance chip
- Blacked out kidney grill
- K&N drop-in air filter
- Redline diff and tranny oil
- 3.73 LSD
- Panasonic head unit
- Alpine V12 amp
- Pioneer 12" subwoofer
- Infinity reference series co-axial speakers (custom install)
- All Eurolite bulbs
Mods Coming Soon:

-16 or 17 inch wheels
-Sport lowering springs and shocks
-Cat-back exhaust system
-Tinted windows