Exhaust Install

Here's some pics of our install of a Bosal Brospeed cat-back exhaust system on my Dad's 1994 325is. It sounds great; it gave the car a nice deep growling tone. The install was very simple, Here's how to do it:
-Undo the 4 bolts connecting the 2 pipes to the catalytic converters (these may be quite tight so try using some liquid wrench or WD40)
-Undo the 2 mounting clamp bolts on either side of the muffler (make sure someone is supporting the muffler so it will not drop)
-The clamps may be slightly rusted to your muffler so you can use a flat head screwdriver to pry it loose
-Slowly remove muffler being careful not to bend the 2 metal sleeves inside the pipes that connect the exhaust to the cats (one of which was welded into the cat pipe)
-Now that your old exhaust is off it's time to put the new one on
-Insert the non-welded sleeve into the exhaust pipe
-Move your new exhaust into place making sure to line up the pipes
-Attach and tighten the mounting clamps to the tabs on either side of your muffler
-Now tighten the bolts connecting the exhaust to the cat pipes
-You're done! Go test that sucker out!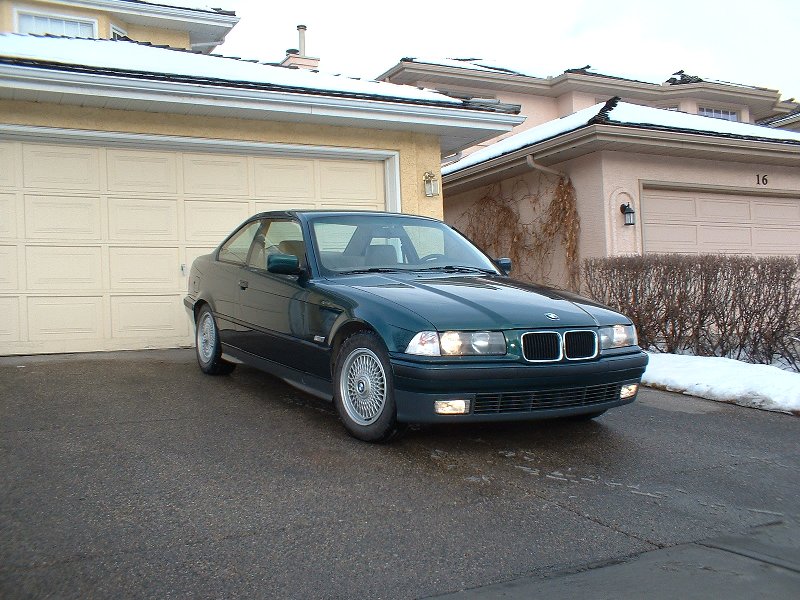 The Car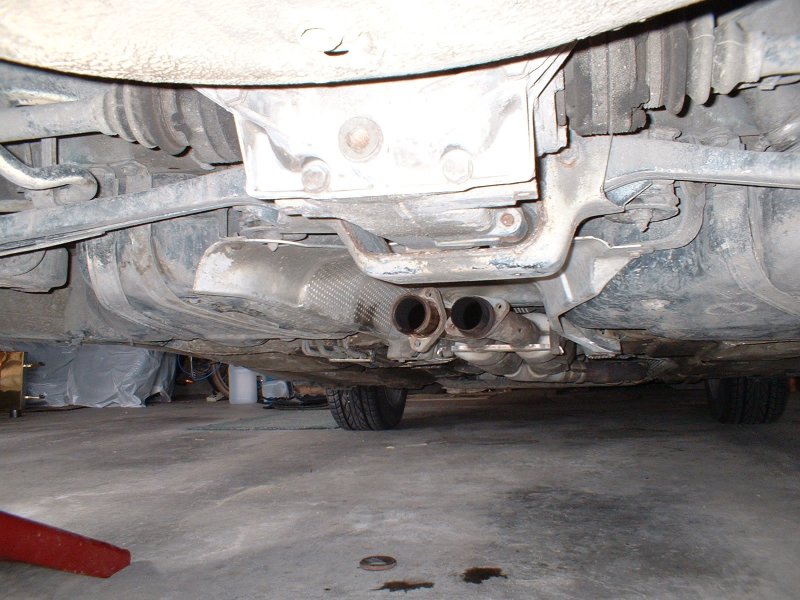 The underbody with the old exhaust removed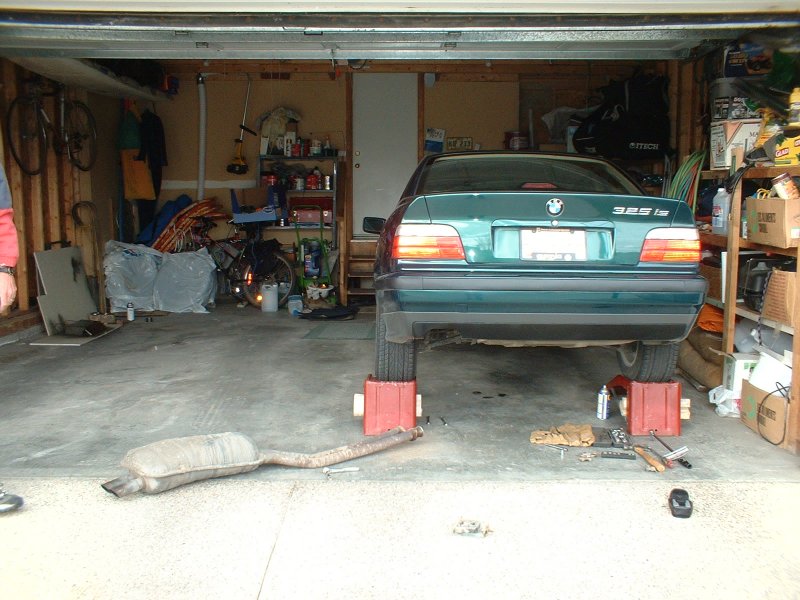 The car with the exhaust removed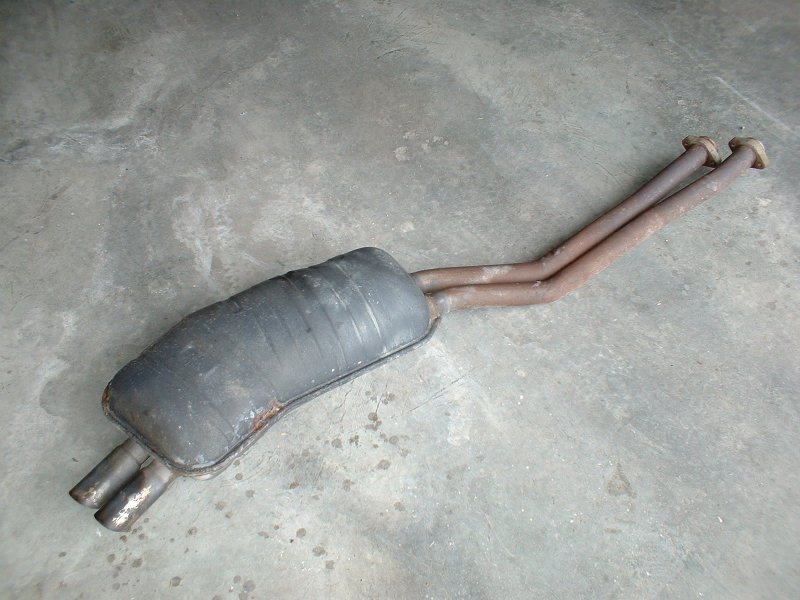 The old muffler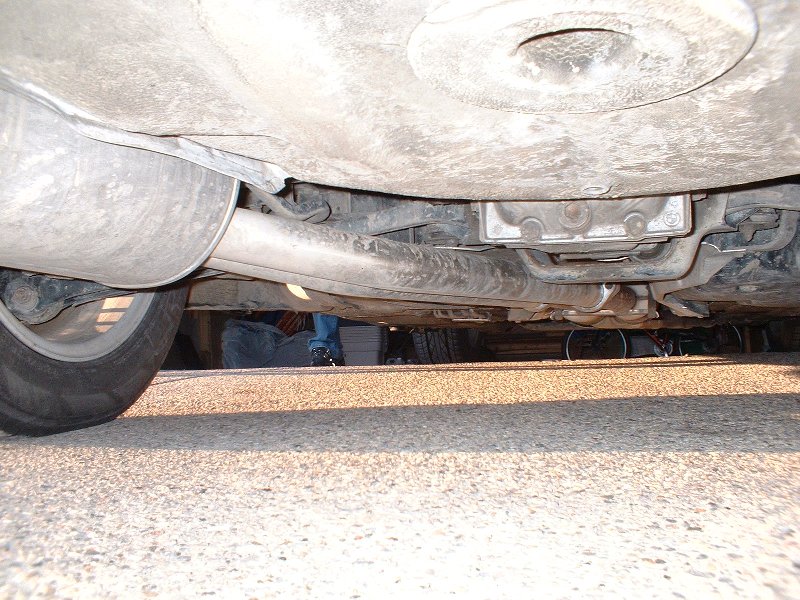 The underbody with the new exhaust
(it's dirty, probably shouldn't have test drivin it before taking the pics, lol)

The new tips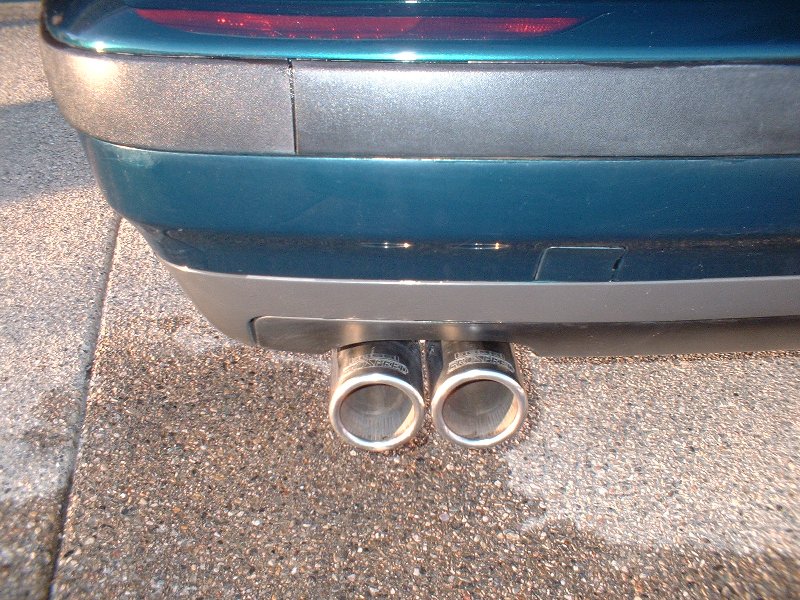 The car's new look